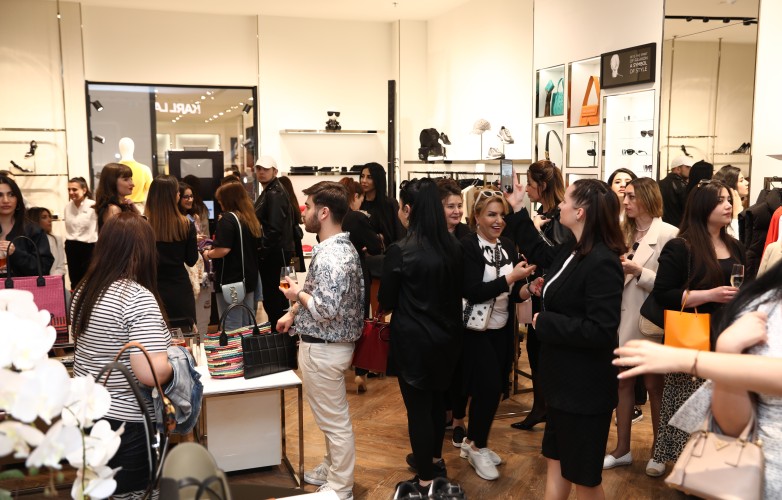 KARL LAGERFELD opened its first store in Port Baku Mall!
Located at the prestigious Port Baku mall, the store showcases the full breadth of KARL LAGERFELD's collections including men's and women's ready-to-wear, bags, accessories, small leather goods, footwear and jewelry.
Spanning 145-square-meters, the interior features the brand's retail concept which has an inviting, light and sophisticated feel. Inspired by Karl Lagerfeld's office and home, the décor includes luxurious marble, chrome and brass accents paired with framed sketches of his work. The opening was celebrated with an exclusive event at the store on May 19, 2023, for VIPs, press, influencers, and friends of the brand. Guests were invited to enjoy a KARL LAGERFELD photobooth, amongst other surprises.
KARL LAGERFELD connects with consumers at more than 120 stores worldwide, with key locations in Paris, London, Munich, Dubai and Shanghai. The brand also has a premium wholesale network and robust digital presence in Europe, the Middle East and Asia, while the KARL.COM flagship store reaches 96 countries. In 2019, KARL LAGERFELD joined the Fashion Pact, a global sustainability initiative seeking to transform the fashion industry through objectives in three areas: climate, biodiversity and ocean protection.